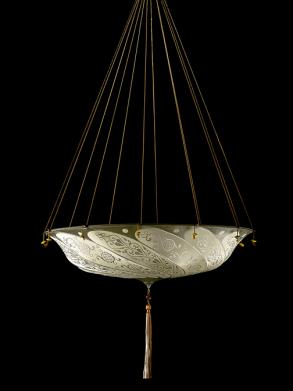 Scudo Saraceno
shown in ivory classic
Brass structure with pure silk fabric and murano glass beads.
Also available in salmon, light blue, sage grey and yellow ochre.
Standard sizes, 30 7/8" W x 62 3/8" H
24 1/4" W x 53" H
19 3/4" W x 48" H
Please contact our showroom with inquiries or to request a catalogue.