First introduced by Stephanie Odegard in 1987, Odegard revolutionized the world of hand-knotted luxurious contemporary carpets. With unrivaled commitment to quality and sophisticated design, Odegard Carpets has been at the leading edge of modern carpet production for decades. All Odegard Carpets are unique, starting with carefully selected Himalayan wool, which is hand-carded and hand-spun by Tibetan and Nepalese craftspeople, using centuries-old techniques. Odegard Carpets production strictly adheres to the highest standards of eco and social responsibility, raising the standard of living for thousands of artisan weavers in Nepal.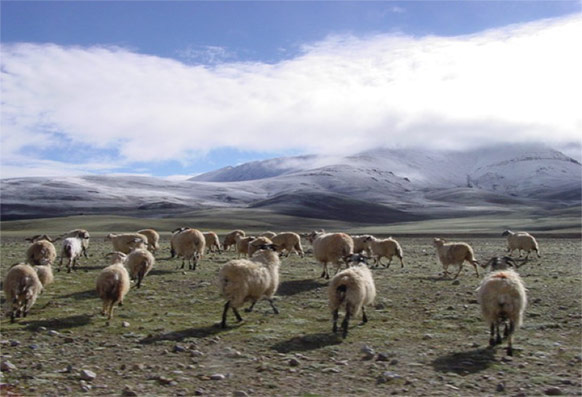 There is no wool in the world that is equal to that produced by the chenylok sheep of Tibet.  Their unique diet and rigorous habitat at more than 14,000 feet above sea level, contributes to their unique lanolin-rich, long-staple wool.  The high lanolin content in the wool makes our carpets naturally stain resistant.  The yarn is dyed in small lots, in boiling vats filled with Odegard's proprietary blends of organic materials such as walnut husks, madder root, indigo and saffron resulting in rich evocative colors.  The abrashed or nuanced color, the result of complete hand processing, produces a resonance and depth that is an Odegard trademark.

Our master artisan weavers specialize in an ancient technique potentially dating back over 2,000 years called the senna loop, in which yarn is tied around a pair of warp and then looped around a metal rod. Once the row is complete the rod is hammered tightly against the rod below. The yarn along the rod is then cut, creating pile. The finishing process consists of shearing and scissoring; the pile is cut to the desired height by hand and design details are scissored to define their desired shape. All Odegard Carpets are washed with strict environmental practices.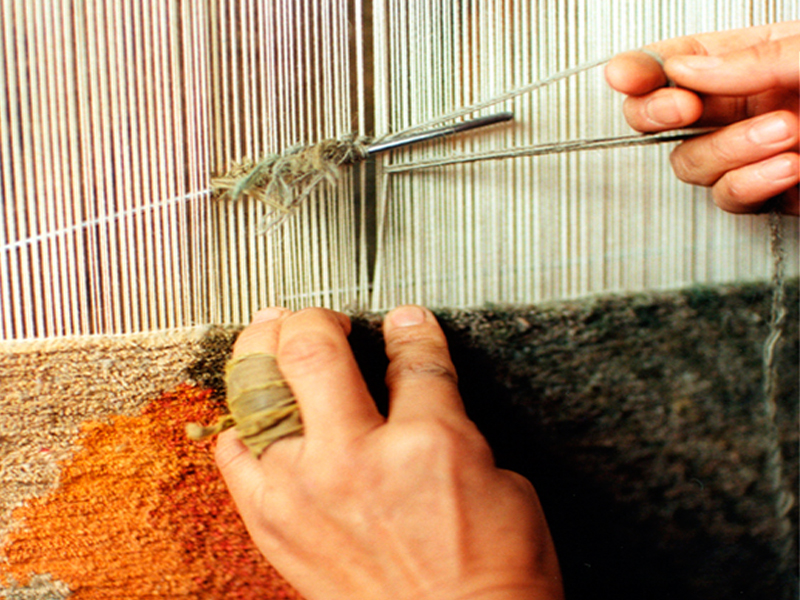 Odegard Carpets strive to preserve artistic heritage by providing artisans with a dignified and rewarding occupation while using the highest quality materials and traditional techniques that preserve and honor the history and culture that inspire our designs. Odegard Carpets have always developed its own designs and leading designers and architects have specified Odegard carpets for a variety of high-end interiors and noteworthy commercial applications. Notable commissions include the J. Paul Getty Museum in Los Angeles to renowned hotels and restaurants such as The Greenwich Hotel in New York City, several Ritz Carlton Hotels and Restaurant Daniel in New York City.  As handmade products of distinctive cultural heritage, Odegard Carpets are valuable contemporary works of art in the great tradition of collecting textiles.